I know I've been MIA the past few weeks, but life has been a whirlwind of assignments, group projects and (too) many midterms. Since today was Halloween, I decided to take a quick break from the hectic life of school to celebrate. I baked some delicious
ghost cookies
(compliments of Pillsbury), carved a pumpkin and handed out candy to some trick or treaters.
Below is a picture of the pumpkin I carved.
The design was suggested by my very talented sister, Nicky, who is currently studying graphic design at OCAD in Toronto. She has a
pretty cool blog
if you wanna check it out. She gave me a fairly simple design idea for my pumpkin - I'm not the most talented artist. It was really fun though!
One of the best things about carving a pumpkin for Halloween is that you can make roasted pumpkin seeds (so yummy). They're very easy to make and take no time at all - the recipe I used is shown below.
Roasted Pumpkin Seeds:
1. Take all of the seeds out of the inside of your pumpkin and place them in a bowl.
2. Remove as much of the "guts" from the seeds as possible.
3. Transfer the seeds into a colander and rinse them with water.
4. Pat the seeds dry with paper towel, and spread them on a baking sheet covered in aluminum foil.
5. Sprinkle some salt on the seeds.
6. Bake for 20-30 minutes (until the seeds are golden brown) at 350 degrees F.
And, now to finish off the night...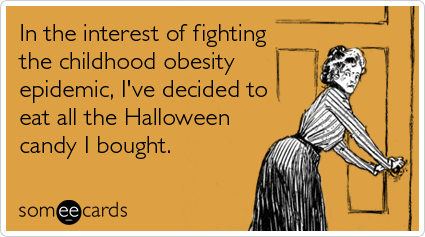 Enjoy your Halloween!